DooM RPG - Landing On a Cell Phone Near You !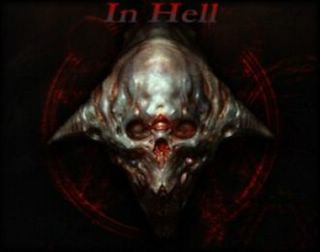 JAMDAT MOBILE AND ID SOFTWARE BRING DOOM TO WIRELESS
Well, maybe not a sequel to DOOM³, but DOOM certainly made some rounds once again at E3 2005. A press release from an earlier report confirms that
JAMDAT Mobile
and
Id Software
will be publishing DOOM RPG to mobile devices all over. In cooperation with Id software, Fountainhead Entertainment has designed the game from scratch, trying a new RPG-based style in the famous FPS DOOM saga.
-----Quote about this:
LOS ANGELES - (May 17, 2005) - Global wireless entertainment publisher JAMDAT Mobile Inc. (NASDAQ: JMDT) announced today that it has acquired the exclusive, worldwide distribution rights to a newly developed wireless version of DOOM® as part of a multiyear license agreement with id Software. JAMDAT will publish DOOM RPG for mobile phones in conjunction with the release of the upcoming DOOM motion picture in territories around the world. Under the terms of the agreement, JAMDAT will also publish a second id Software game for wireless.
Developed by id Software in coordination with Fountainhead Entertainment, DOOM RPG is a brand new take on one of the world's most popular gaming franchises. Crafted specifically for mobile phones, DOOM RPG delivers players to a secretive Martian research facility to solve the mystery of a massive demonic invasion. Utilize classic DOOM weapons, intuitive one-handed controls, and turn-based gameplay to battle hordes of invading demons including favorites like the Pinky Demon and Imp. DOOM RPG will captivate die-hard fans looking for a little bit of Hell on the go while introducing a whole new generation to the classic that started the first-person gaming revolution.
-----Read more about the Press Conference, for the Newest DooM For Cell Phones:
http://www.jamdat.com/JamdatWeb/Catalog/US/en/game/mobile/MediaRelationsPressView/pressRelease-pressReleaseCode__.__1115945987971
More about this in the Near Time, Enjoy !!